Frequently when working with a theme, you might want to change the order of post elements. This might be the reordering of slideshow elements, member pages, food menu items, messages, team members or more.
Firstly it is important to remember that the ordering of post items are done by WordPRess according to the time that a post was published.
When items are shown on a page the oldest post will me moved to the bottom of the list and the newest post to the top.
If you wish to reorder the items, it is as simple as reordering the dates that the post was published.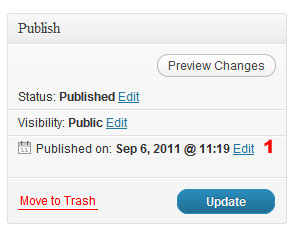 1. Click on edit to edit the post date.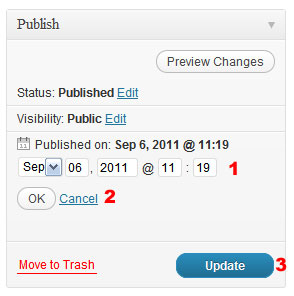 1. Edit the date.
2. Click on 'ok' to save.
3. Update the post.