Since wordpress 3.1 we have been blessed with a wonderful tool called the background tool. We we're so impressed by it that we added it to the WP-church theme to enable you to quickly change the header file with one of your own.
To access the background section you can simply look for it under the appearances menu in the theme admin.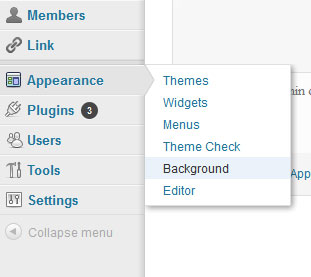 The background tool will allow you to set a host of background options for your theme including background colors, background images and background patterns.