Since May 2014, all new Croma themes ships with the functionality added not to the theme itself but with a companion plugin that holds all the functionality.
This then mean that the upgrade to a new version is a 2 tier process.
Step 1: updating the theme.
A step by step discussion on updating the theme can be found here
Step 2: updating the plugin.

You can click on "Begin updating plugin" to start the update process.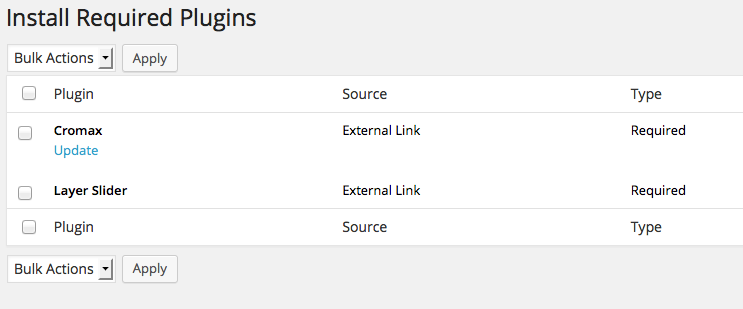 On the next screen you will see a list of plugins that ships with the theme. If you hover over the cromax plugin title you will uncover the update button. Click "Update to update the plugin and your plugin will be updated.
After following the two steps the theme will be updated.